Just over a month after its announce­ment, Amaz­fit brought its T‑Rex 2 rugged smart­watch to India. The T‑Rex 2 brings sev­er­al key improve­ments over the out­go­ing T‑Rex Pro, includ­ing a larg­er dis­play and bat­tery, and improved GPS, among others.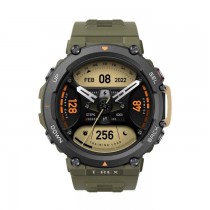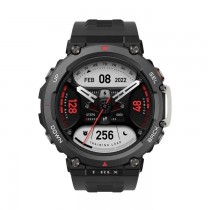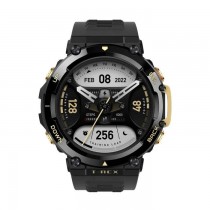 Amaz­fit T‑Rex 2
T‑Rex 2 has 15 MIL-STD-810G rat­ings as well as 10 ATM water resis­tance. The watch also with­stands extreme tem­per­a­tures from ‑30 °C to +70 °C. There's a 1.39-inch cir­cu­lar AMOLED touch­screen dis­play with a res­o­lu­tion of 454 x 454 pix­els and a peak bright­ness of 1,000 nits. You also get always-on-dis­play (AoD) func­tion­al­i­ty and four buttons.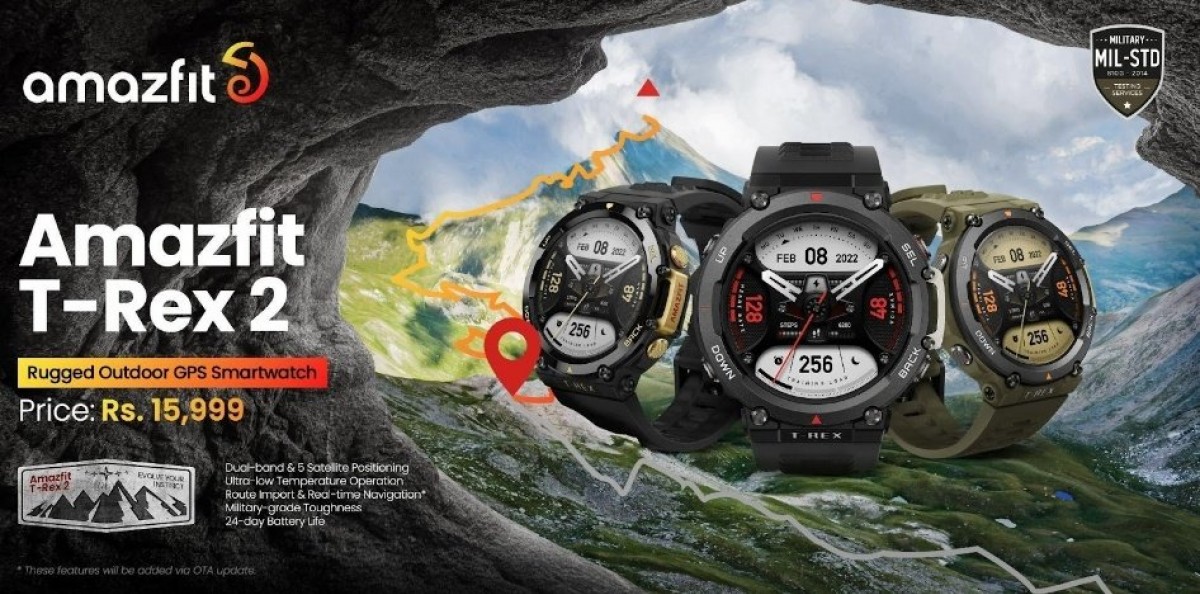 T‑Rex 2 gets a six-pho­to­di­ode Bio­Track­er 3.0 PPG sen­sor that deliv­ers all-day SpO2, heart rate, stress, and sleep track­ing. The watch can also track over 150 sport modes with detailed train­ing and recov­ery data. The watch offers dual-band GPS with sup­port for all five major satel­lite posi­tion­ing systems.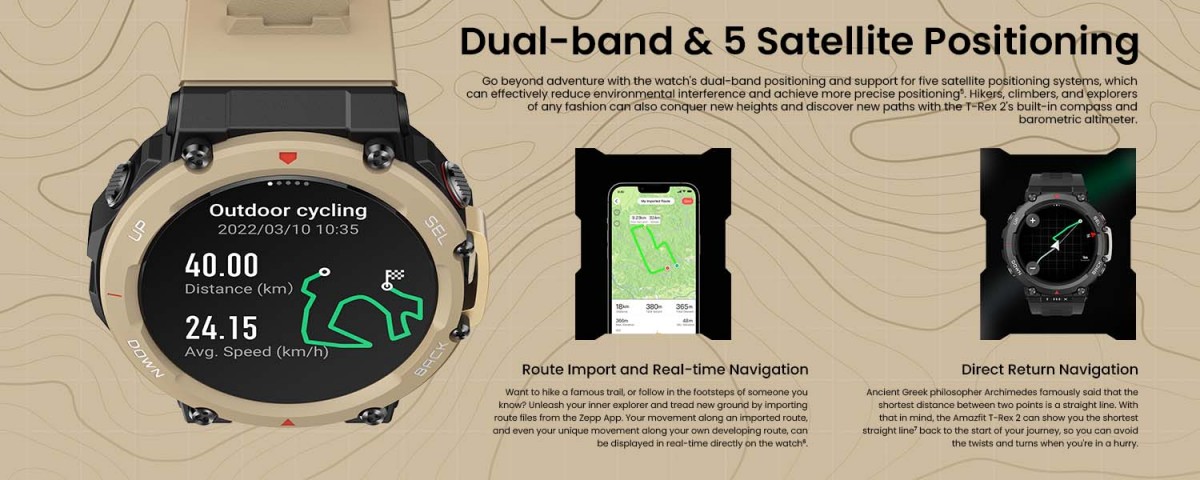 Bat­tery life is up to 24 days with typ­i­cal usage or 10 days for heav­ier tasks. The soft­ware side is cov­ered by Zepp OS which sup­ports third par­ty apps like link­ing your GoPro camera.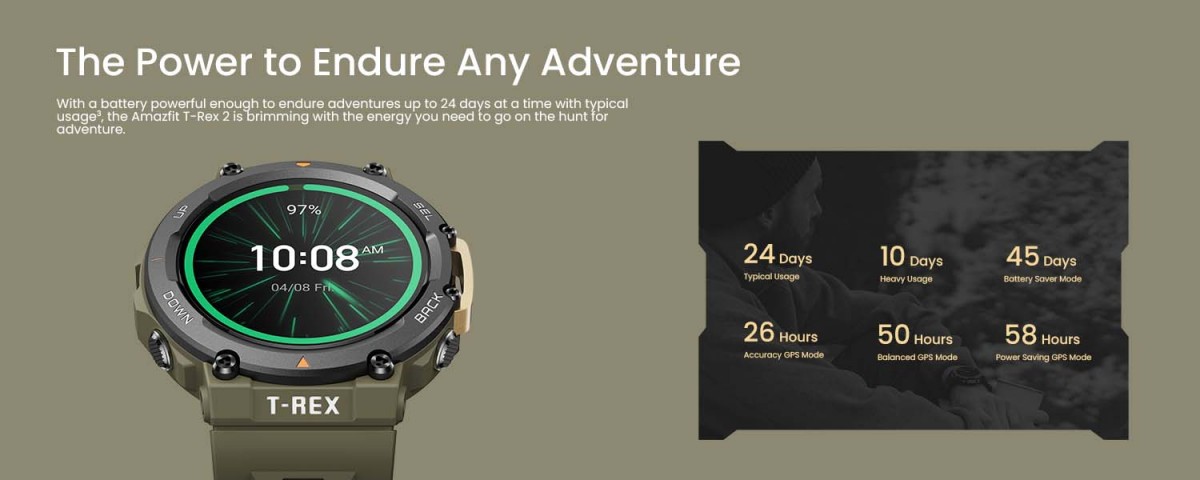 Amaz­fit T‑Rex 2 is avail­able in Astro Black and Gold, Amber Black and Desert Kha­ki col­ors. Retail is set at INR 15,999 ($200) from Amaz­fit India, Ama­zon and Helios. Open sale begins July 2nd.