Despite being almost com­plete­ly unknown before their MCU debut in 2014, the Guardians of the Galaxy have emerged as one of the most pop­u­lar heroes. Direc­tor James Gunn has put his own stamp on the fam­i­ly of inter­galac­tic out­laws in two solo install­ments, and he's set to con­tin­ue that jour­ney soon Guardians of the Galaxy Vol. 3 and a Dis­ney+ Hol­i­day Special.
The Guardians have proven to be an inte­gral part of recent MCU his­to­ry, as Zoe Sal­dana's Gamo­ra and Karen Gillan's Neb­u­la have had close ties to Thanos and the end­ing of the Infin­i­ty saga. Now the Guardians will soon be return­ing for their first appear­ance in Phase 4 Thor: Love and Thun­derwho was recent­ly seen tak­ing off into space with the God of Thunder.
With Gunn mak­ing the jump to DC The Sui­cide Squad and peace­mak­er, vol­ume 3 was promised to be the end for the Guardians of the Galaxy when their MCU jour­ney ends.
As fans, cast and crew pre­pare to say good­bye to the beloved Guardians, Chris Pratt shared his own thoughts on leav­ing the MCU.
Chris Pratt getting emotional over MCU exit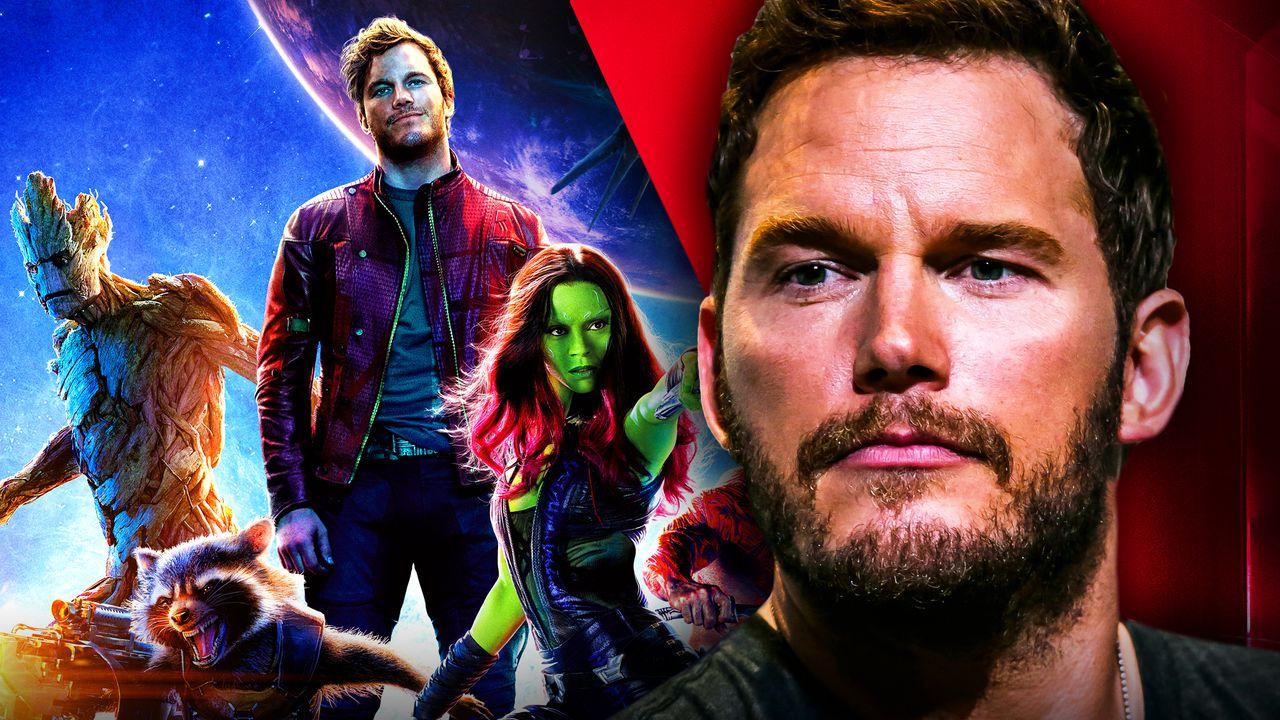 Dur­ing a recent inter­view with Men's Health, Star Lord actor Chris Pratt had some emo­tion­al com­ments about how he's prepar­ing to leave his MCU role Guardians of the Galaxy Vol. 3.
Pratt empha­sized his desire "Try hard to be in the moment" and get it right. The actor went on to share his take on how his MCU tenure com­pared to Rus­sell Wilson's time as quar­ter­back for Prat­t's home team, the Seat­tle Seahawks:
"You want to be aware and try real­ly hard to be in the moment. Like, that goes away. I want to record it. You can't take it any hard­er than just being present. So I'm present. The oth­er day Seat­tle Sea­hawks quar­ter­back Rus­sell Wil­son was trad­ed to Den­ver. He's been with Seat­tle for about ten years. That was about the dura­tion of it. I said, 'Wait, wait, what hap­pened?' The emo­tions of the last ten years are some­how com­ing to an end. I was like, in the most embar­rass­ing way, 'My quar­ter­back is leav­ing, so I'm going to cry.' In moments like that, it hits me."
Dis­cussing his future in Hol­ly­wood, Pratt insists he does­n't have a ten-year plan as he's unsure "what's next:"
"I don't real­ly know what's com­ing next. You asked if I con­scious­ly and inten­tion­al­ly turn a page or not. The tide is turn­ing. Whether I want it or not. Because the fran­chis­es are over."
Mis­cel­la­neous Guardians of the Galaxy Actors have pre­vi­ous­ly shared their own thoughts on leav­ing the MCU behind. Gamora's Zoe Sal­dana told Screen Rant that it's a "bit­ter­sweet moment" to com­plete the tril­o­gy, but it is her and the entire cast "very grate­ful to have lived this jour­ney together:"
"I have to say we are deal­ing with a lot of adver­si­ty which is COVID and plan­ning and things like that. But when we're there we have such a won­der­ful time, you know? It's a bit­ter­sweet moment because it's our under­stand­ing that these will be the final Guardians of the Galaxy. So in that sense it's bit­ter but it's sweet because we're all very grate­ful to have lived this jour­ney togeth­er and James Gunn real­ly gives us a beau­ti­ful end­ing and this sto­ry is real­ly com­pelling. I think it will be the best yet. We have a lot of fun, but then again, mak­ing a Guardians film just isn't easy. There's a lot of action. There's a lot of dust. There's a lot of make­up, end­less hours of make­up, but the end result is so worth it."
Neb­u­la actress Karen Gillan told Cin­emaBlend there is one "a feel­ing of clos­ing a chap­ter", also describes the finale as a bit­ter­sweet moment:
"I think we took it to a whole new lev­el this time. And you know, maybe there could be a sense of clos­ing a chap­ter, so it's a lit­tle bit bit­ter­sweet in a way. But I think every­one upped it for this one."
Before Pratt deliv­ers his MCU depar­ture, Star-Lord and the Guardians will appear Thor: Love and Thun­der and The Guardians of the Galaxy Christ­mas Spe­cial.
Is this a farewell for the MCU's Guardians?
Guardians of the Galaxy Vol.3 was mar­ket­ed as the end of the cur­rent iter­a­tion of the cos­mic MCU team, but will that prove to be the case? The cast and crew have been con­sis­tent in their loy­al­ty to one anoth­er and shared a lack of inter­est in return­ing with­out each oth­er, and with direc­tor James Gunn seem­ing­ly deter­mined this to be his last MCU project, this could be the end of the road.
The third entry in the tril­o­gy will be the sev­enth appear­ance of the inter­galac­tic heroes, a tal­ly that rivals Chris Evans' Cap­tain Amer­i­ca save for post-cred­its scenes and guest appear­ances. The Guardians will have tak­en the lead in a solo tril­o­gy, join­ing the Avengers to com­plete the Infin­i­ty saga, along with Thor for love and thun­derand even starred in a Dis­ney+ Hol­i­day Special.
While the end appears to be near for the Guardians, which will no doubt be emo­tion­al for fans, there is still much more work to be done for the team in the MCU. The cast and crew may have wrapped up the fran­chise, but the team will be fea­tured soon Thor: Love and Thun­der before return­ing for the Hol­i­day Spe­cial lat­er in the year and star­ring in their epic finale next summer.
In the future, Mar­vel Stu­dios may look to con­tin­ue the lega­cy of the fran­chise through a new team of heroes under the same name. After all, there have been many iter­a­tions of Guardians of the Galaxy over the years, leav­ing the doors wide open for more adven­tures to come.
Guardians of the Galaxy Vol. 3 hits the­aters on May 5, 2023.