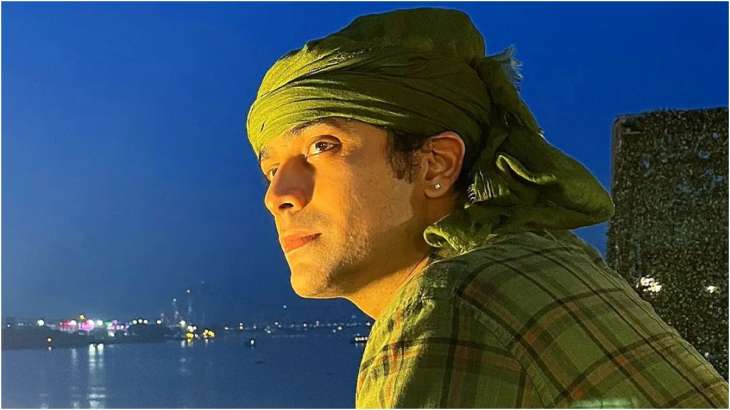 "Arrest Jubin Nautiyal" has been trending since a Facebook post announcing the Raataan Lambiyan singer's US concert was shared online. It turns out there is no truth. In fact, the singer is busy filming for his upcoming project for the month. He shared an update on his verified Twitter account. The singer not only asked fans not to get upset about rumours, but also said that he loves his country. The show was canceled by him a long time ago.
Here's what Jubin Nautiyal said in a message to his fans:
It all started when a viral social media post claimed he would be performing a concert in Houston, Texas on September 23 organized by Jai Singh, who has ties to a banned Khalistani outfit. It was further claimed that Jai was a fugitive criminal. This bogus post saw Yubin's name in the middle of a controversy with netizens calling for his arrest.
Allegations against show organizer from Jubin Nautiyal
Jai Singh, the organizer of Jubin Nautiyal's upcoming US concert, has reportedly been on the run for the past 30 years and has been listed as a "wanted criminal" by Chandigarh police for video piracy and drug smuggling. Jai is a resident of Punjab. He had gone to the US and settled in Fermont City, California 30 years ago. He was associated with the Gurudwara in the city and lived there, as the Quint says. The report further claimed that Jai was part of the banned Khalistan group in Punjab. He began to provide logistical support to Khalistanis descended from the Fermont-Gurudwara.
Netizens are calling for the arrest of Yubin Nautiyal
After a post claiming that Jubin's Houston concert went viral, netizens began trolling him and the hashtag "Arrest Jubin Nautiyal" began to spread. Netizens think Jubin's association with the show will bring the country a bad name. Check out some social media reactions with the hashtag Arrest Jubin Nautiyal.
Read: Hrithik Roshan shouts 'Kya kar raha hai?' after a fan forcefully takes a selfie | watch video
Read: Kaun Banega Crorepati 14: Amitabh Bachchan is afraid of snakes, recalls incident from movie
Arijit Singh's pictures with "criminal" Jai Singh go viral
Incidentally, Jubin Nautiyal isn't the only singer who has gotten into a controversy over his alleged association with "criminal" Jai Singh. In January 2019, Arjit's picture with Jai shaking hands had gone viral. The playback singer was also scheduled to perform at a US show organized by Jai's company.
Latest entertainment news