This Chil­dren's Day, watch movies and series that enter­tain and also have a basic les­son to take home. Here's a list of sto­ries stream­ing on Net­flix that kids and their fam­i­lies can watch togeth­er to make Novem­ber 14 a spe­cial day.
Mighty lit­tle Bheem
Mighty Lit­tle Bheem, Net­flix's first ani­mat­ed series from India, cre­at­ed by Raji­iv Chi­la­ka, is a sto­ry about an inno­cent but super-strng tod­dler, Lit­tle Bheem, and his mis­chie­vous adven­tures in a small Indi­an town. The show brings to life Indi­a's rich cul­ture and tra­di­tions includ­ing mon­u­ments, rich her­itage, per­form­ing arts, rit­u­als and festivals.
CoComel­on
CoComel­on, star­ring Ava Madi­son Gray, Kris­ten Prin­ciot­ta and Han­nah Ann, is an edu­ca­tion­al musi­cal series in which a tod­dler, JJ, teach­es young view­ers the alpha­bet, num­bers, ani­mal sounds and more while enter­tain­ing the whole fam­i­ly with nurs­ery rhymes.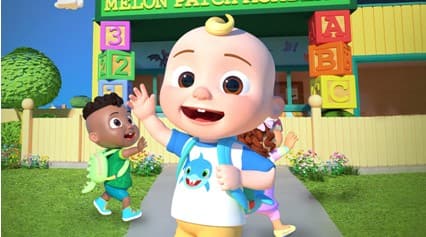 The Sea Creature
Oscar win­ner Chris Williams directs this adven­ture film star­ring Karl Urban, Zaris-Angel Hator and Jared Har­ris. The film cen­ters on a young girl and a famous sea mon­ster hunter who embark on an excit­ing jour­ney into an unknown ter­ri­to­ry and change the course of history.

Akbar Bir­bal
Direct­ed by Nitin Vijay Supekar, the leg­endary tales of Akbar and Bir­bal come to life on screen, show­ing how Bir­bal uses his intel­li­gence and quick wit to bring jus­tice to those who come to the Emper­or's court. The show takes kids on a laugh ride while touch­ing on some pearls of wisdom.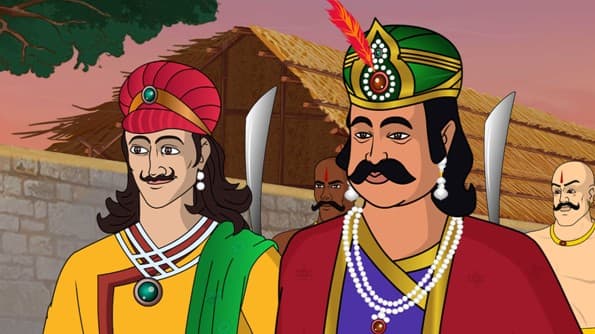 Ada Twist, scientist
Based on the books by Andrea Beaty, this chil­dren's ani­mat­ed series from Chris Nee is all about Ada Twist, a young sci­en­tist who wants to explore how sci­ence, friend­ship and team­work can be used to help people.
Taarak Mehta Kka Chho­ta Chashmah
Inspired by the acclaimed TV show Taarak Mehta Ka Ooltah Chashmah, the show puts Tapu and his Sena at the cen­ter of the sto­ry. Nav­i­gat­ing the ups and downs of life, res­i­dents of the Gokuld­ham Soci­ety over­come their obsta­cles togeth­er as they endure var­i­ous mis­for­tunes and adven­tures. The show was cre­at­ed by AsitKu­marr Modi and direct­ed by San­tosh Narayan Padnekar.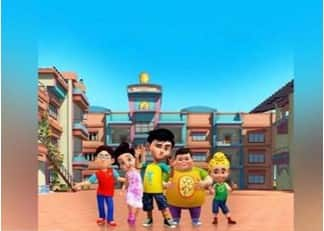 My Lit­tle Pony: A New Generation
Direct­ed by Robert Cullen and José Ucha, My Lit­tle Pony: A New Gen­er­a­tion is a fan­ta­sy com­e­dy star­ring Vanes­sa Hud­gens, Kimiko Glenn, James Mars­den, Sofia Car­son and Liza Koshy. The sto­ry focus­es on Sun­ny, an earth pony, and her uni­corn and pegasi friends who are des­per­ate to find a way to bring beau­ty and uni­ty back to their world since Eques­tria has lost its magic!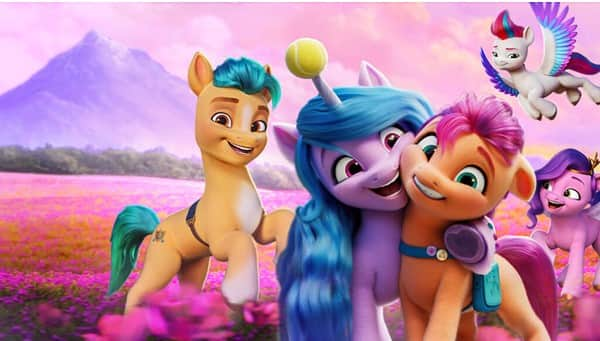 brain­child
Cre­at­ed by Adam 'Tex' Davi, Brain­child is a sci­ence-inspired edu­ca­tion­al series that intro­duces chil­dren to sci­en­tif­ic con­cepts such as sens­es, neu­rol­o­gy, marine biol­o­gy and grav­i­ty through fun visu­als, expert insight and fun facts.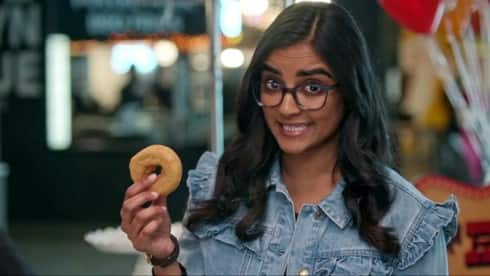 Tool­si­das Junior
Tool­si­das Junior, star­ring San­jay Dutt and Rajiv Kapoor, por­trays the touch­ing sto­ry of Tool­si­das who los­es a heart­break­ing snook­er match in Kolkata. The sto­ry con­tin­ues as Tool­si­das Jr. decides to accept the chal­lenge to achieve his father's unfin­ished goal by fight­ing his main rival.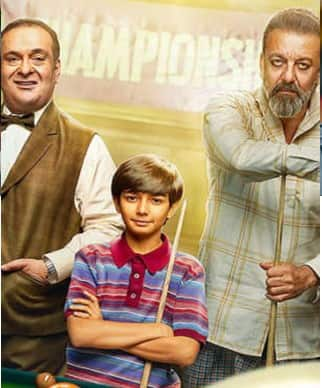 human ver­sus bee
A busi­ness­woman hires an unem­ployed home­less man to take care of her prop­er­ty. But things go hor­ri­bly wrong when he tries this while being chased by an evil bee. s, cre­at­ed by Rowan Atkin­son and Will Davies, is a com­e­dy series star­ring Rowan Atkin­son, Pino Maiel­lo and Claudey Blakely.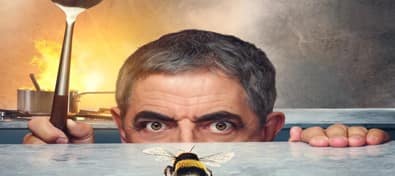 We wish all chil­dren in this world a won­der­ful chil­dren's day!