Chi­na's first inter­plan­e­tary explo­ration mis­sion, the Mars probe Tianwen‑1, was suc­cess­ful­ly launched on July 23, 2020. She had accom­plished an extra­or­di­nary feat by orbit­ing, land­ing and cross­ing the Red Plan­et. Two years lat­er, the Tianwen‑1 probe ended.
On June 29, the Chi­nese probe Tianwen‑1 cap­tured the lat­est images of Mars. The coun­try's Chi­na Nation­al Space Admin­is­tra­tion (CNSA) said the mis­sion had achieved all of its stat­ed goals, CGTN reported.
The probe received data, includ­ing medi­um-res­o­lu­tion images, cov­er­ing the entire Red Plan­et and con­duct­ed explo­ration mis­sions with var­i­ous sci­ence payloads.
The pho­tos, shared by the space agency on social media, show the rugged ter­rain of the Mar­t­ian land­scape, includ­ing the south pole ice sheet, shield vol­ca­noes, impact craters, and cliffs and ridges of the Valles Mariner­is Gorges, one of the vast canyons into the solar sys­tem, CNN reported.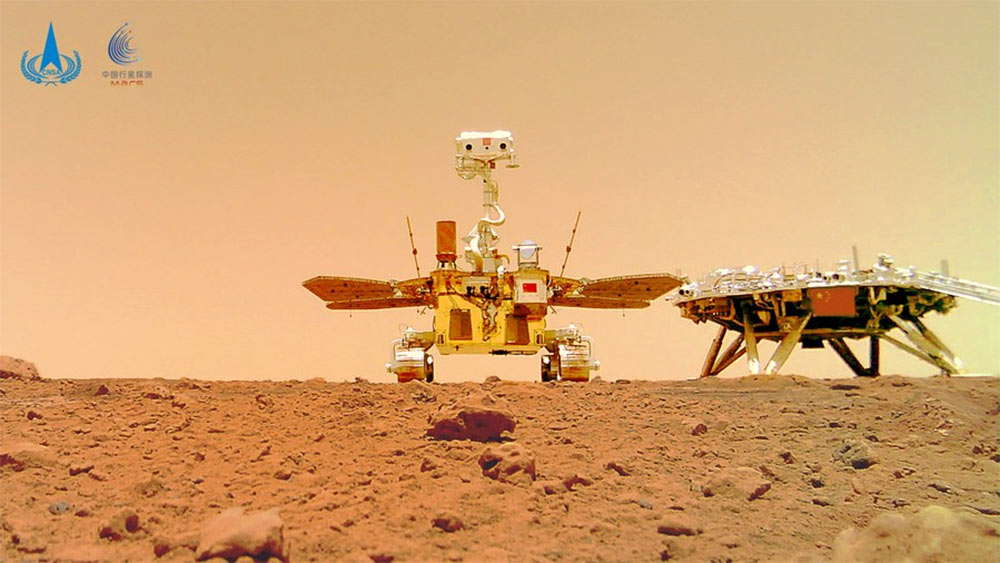 The images were col­lect­ed by the probe's orbiter, which made 1,344 orbits around Mars, accord­ing to CNSA, tak­ing pic­tures of the plan­et from all direc­tions while the rover sur­veyed the surface.
It has also report­ed­ly cap­tured images of the south pole of Mars, which is believed to enclose near­ly all of Mars' water. Find­ing water on the red plan­et would be the first step toward the poten­tial for life on the sur­face of Mars.
Thir­teen sci­ence pay­loads installed on board the Tianwen‑1 Mars mis­sion have col­lect­ed 1,040 giga­bytes of orig­i­nal sci­en­tif­ic data after two years of oper­a­tion and plan­e­tary exploration.
Mis­sion accom­plished! CNSA announces that after com­plet­ing 1344 orbits in 706 days, the Tianwen‑1 orbiter obtained medi­um-res­o­lu­tion glob­al images of Mars on June 29. The probe has com­plet­ed all planned mis­sions and will con­tin­ue remote sens­ing work and con­duct some tech­nol­o­gy tests.… pic.twitter.com/ml2M8smEFr

— Chi­na 'N Asia Space­flight🙏 (@CNSpaceflight) June 29, 2022
The ground crew processed the data to cre­ate stan­dard sci­en­tif­ic prod­ucts, which were then shipped month­ly to sci­en­tif­ic research teams for fur­ther analy­sis and study. The rel­e­vant sci­en­tif­ic achieve­ments have been pub­lished in well-known spe­cial­ist jour­nals at home and abroad.
Accord­ing to CNSA, in due course the sci­en­tif­ic data will be avail­able to researchers world­wide, includ­ing the US NASA and the Euro­pean ESA. You would like to apply to study the data to fur­ther humankind's explo­ration of the universe.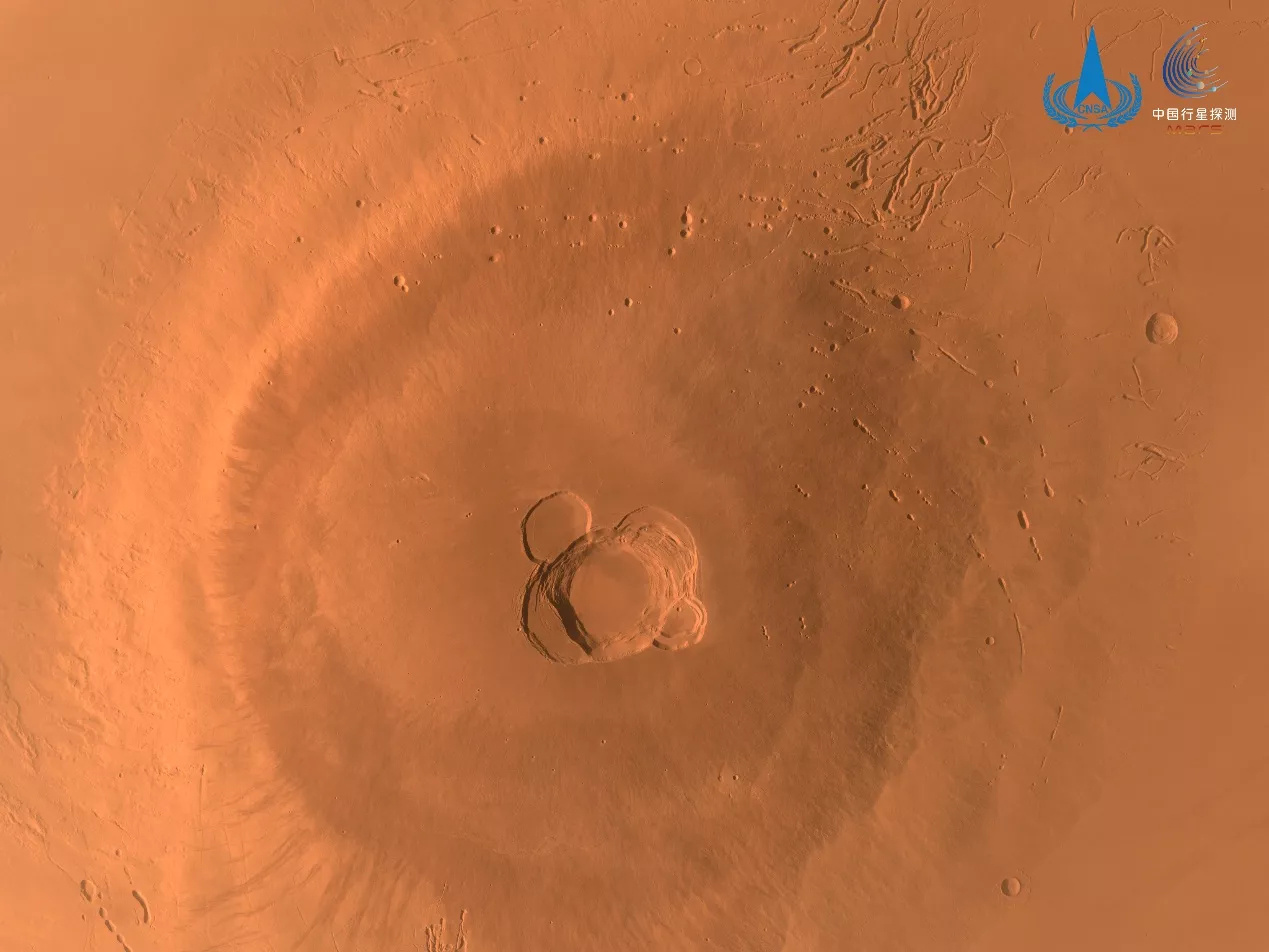 China's exploration and achievement of Mars
Tianwen‑1, Chi­na's first Mars mis­sion, was launched in July 2020 and car­ried an orbiter, a lan­der and a rover with 13 research devices. It land­ed suc­cess­ful­ly on the Mar­t­ian plane Utopia Plani­tia in May 2021. The Chi­nese gov­ern­ment declared Tianwen‑1 a suc­cess at the end of 2021.
Tian­wen 1 cel­e­brat­ed its first anniver­sary on the red plan­et in Feb­ru­ary 2022. The Tian­wen 1 space­craft entered orbit around Mars on Feb­ru­ary 10, 2021. The Chi­na Nation­al Space Admin­is­tra­tion released spec­tac­u­lar footage of the event short­ly there­after, show­ing the orbiter zip­ping past behind Mars while fir­ing to slow engines and enter orbit.
Chi­na's Tianwen‑1 space­craft has acquired image data cov­er­ing the entire­ty of Mars, includ­ing images of its south pole https://t.co/Y0J0wMd7hh pic.twitter.com/vBisnOSeg2

— Reuters (@Reuters) June 29, 2022
In the past 706 days, the orbiter has orbit­ed Mars 1,344 times, col­lect­ing medi­um-res­o­lu­tion visu­al data of the entire plan­et's sur­face. The six-wheel rover col­lect­ed data on the geo­log­i­cal com­po­si­tion, atmos­phere, envi­ron­ment and soil of Mars.
The rover, named Zhurong after the fire god of Chi­nese mythol­o­gy, trav­eled more than two kilo­me­ters on Mars before going into hiber­na­tion on May 18 due to harsh win­ter con­di­tions. Work is expect­ed to resume when spring arrives in Decem­ber, accord­ing to CGTN.
Land­ing on Mars is one of the most chal­leng­ing tasks in space trav­el. Because Mars, unlike the moon, has an atmos­phere, the lan­ders must be pro­tect­ed from the heat gen­er­at­ed dur­ing descent. Hence retro­rock­ets are nec­es­sary as the air is too thin for a para­chute alone to slow down a lander.
First country to study samples from Mars?
It is also impor­tant to note that Chi­na com­petes with the oth­er world pow­ers in space, with the rival­ry inten­si­fy­ing with each planned mis­sion. It was recent­ly revealed that Chi­na aims to become the first coun­try in the world to return rocks from Mars to Earth, the EurAsian Times reports.
A senior space offi­cial in Chi­na has con­firmed that Bei­jing plans to bring rocks from Mars by 2031, becom­ing the first coun­try to bring sam­ples from Mars to Earth.
Chi­na's sched­ule is two years ahead of the US-Europe Mars mis­sion to bring sam­ples to Earth. The lat­ter announced a shift in March to take on a more demand­ing mis­sion than China's.
Mars explo­ration has become the cor­ner­stone of the US-Chi­na space race, which is pro­gress­ing rapid­ly in tan­dem with geopo­lit­i­cal rival­ry on the ground. Only the Unit­ed States and the for­mer Sovi­et Union had suc­cess­ful­ly land­ed a space­craft on Mars before Chi­na's suc­cess with Tianwen‑1.
#Mars probe #Tianwen1 Send back the lat­est images from the red plan­et. #Chi­na @CGTNOfficial pic.twitter.com/Yem145Xo75

— libi­jian李碧建 (@libijian2) June 29, 2022
In addi­tion, Chi­na became the first coun­try to attempt to send both an orbiter and rover on its first ded­i­cat­ed Mars mis­sion with Tianwen‑1. For its part, NASA had brought sev­er­al orbiters to Mars before attempt­ing a landing.
Along­side the com­pe­ti­tion, how­ev­er, there has also been a fair amount of col­lab­o­ra­tion between CNSA and oth­er states and space agen­cies. As part of a Sino-Euro­pean sci­en­tif­ic col­lab­o­ra­tion, Zhurong has also test­ed data trans­mis­sion from ESA's Mars Express spacecraft.
In addi­tion, CNSA also col­lab­o­rat­ed with obser­va­to­ries in numer­ous coun­tries, includ­ing Rus­sia, Ger­many, Italy, Aus­tralia and South Africa, to con­duct obser­va­tion­al stud­ies and sci­en­tif­ic inves­ti­ga­tions in a vari­ety of areas, includ­ing the solar wind around the Tianwen‑1 Orbiter solar out­age and Mars Express.
The CNSA stat­ed that such col­lab­o­ra­tion has yield­ed fruit­ful results, increased human knowl­edge, and pos­i­tive impact on efforts to cre­ate a sci­en­tif­ic com­mu­ni­ty with a shared future for all people.
With a spate of mis­sions planned to the Red Plan­et before the end of this decade, there could be room for more col­lab­o­ra­tion along­side the obvi­ous competition.