Oscar-winning sound engineer Resul Pookutty, who is under fire for calling recent pan-Indian blockbuster 'RRR' a 'gay love story' on Twitter, has received a vulgar slap in the face from MM Keeravani, the films' music composer ' Baahubali", received" and "RRR".
In response to a tweet on Resul Pookutty, Keeravani referred to him as "P*OKUtty". In response to 'Baahubali' producer Shobu's tweet, Keeravani wrote: "Maybe I'm bad at using uppercase and lowercase while typing letters, but I respect everyone's freedom of expression, including Resul Pookutty's."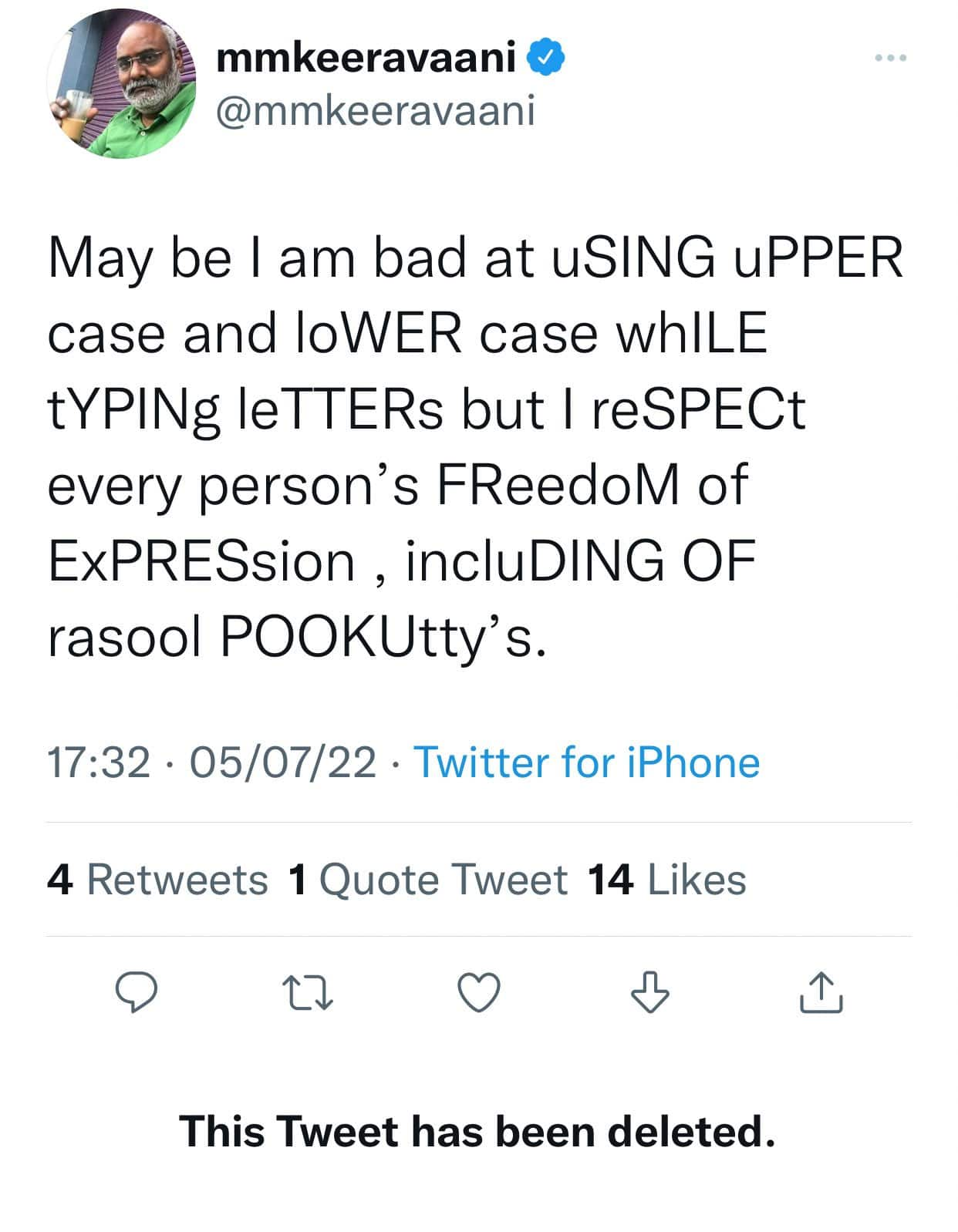 While there is nothing false in the statement, those familiar with Telugu sword words could connect the dots as the word highlighted at the end is a form of salacious commentary on Resul Pookutty.
This obscene slap by Keeravani has gone viral on social media. The veteran musician doesn't get much criticism, however, as many people believe Resul deserves to be scourged for his needlessly sly remark on "RRR."
Resul's comment about "RRR" certainly caused massive outrage, which is a big topic on social media right now.