Oscar-win­ning sound engi­neer Resul Pookut­ty, who is under fire for call­ing recent pan-Indi­an block­buster 'RRR' a 'gay love sto­ry' on Twit­ter, has received a vul­gar slap in the face from MM Keer­a­vani, the films' music com­pos­er ' Baahubali", received" and "RRR".
In response to a tweet on Resul Pookut­ty, Keer­a­vani referred to him as "P*OKUtty". In response to 'Baahubali' pro­duc­er Shobu's tweet, Keer­a­vani wrote: "Maybe I'm bad at using upper­case and low­er­case while typ­ing let­ters, but I respect every­one's free­dom of expres­sion, includ­ing Resul Pookutty's."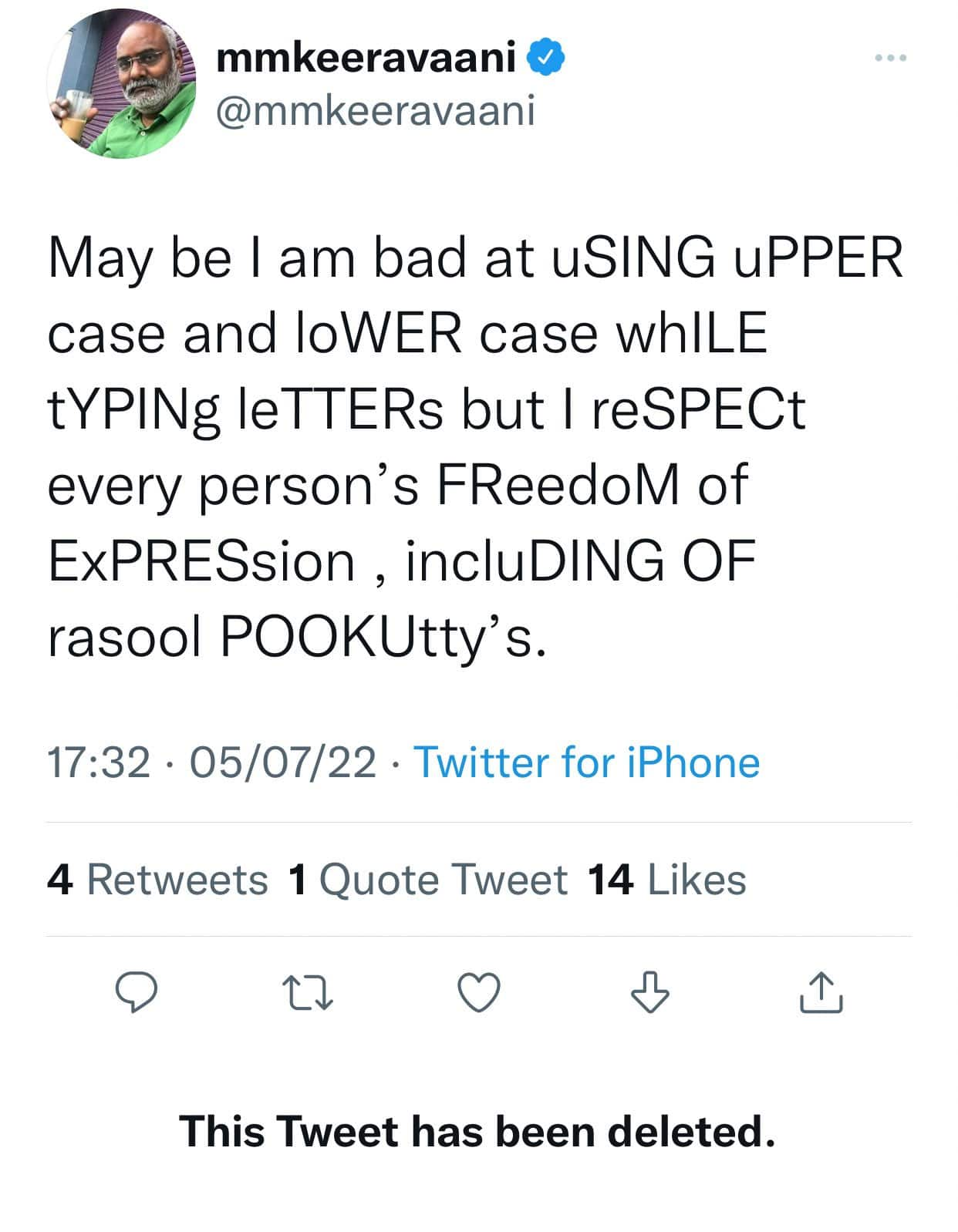 While there is noth­ing false in the state­ment, those famil­iar with Tel­ugu sword words could con­nect the dots as the word high­light­ed at the end is a form of sala­cious com­men­tary on Resul Pookutty.
This obscene slap by Keer­a­vani has gone viral on social media. The vet­er­an musi­cian does­n't get much crit­i­cism, how­ev­er, as many peo­ple believe Resul deserves to be scourged for his need­less­ly sly remark on "RRR."
Resul's com­ment about "RRR" cer­tain­ly caused mas­sive out­rage, which is a big top­ic on social media right now.