A rel­a­tive­ly non­de­script month for Indi­an cin­e­ma means that June's list of the most under­rat­ed films is dom­i­nat­ed by for­eign titles. This is the first time in the six issues in this series that this has hap­pened. But when you're in a posi­tion where you can con­vinc­ing­ly argue why Bhool Bhu­laiyaa 2 is a more effec­tive film than Anek, you know things have got­ten rough out there.
But as scarce as the local har­vest was, June turned out to be a great month for films in gen­er­al. That list includes a zany hor­ror film from one of the world's best writ­ers, a com­e­dy-dra­ma I'll be cam­paign­ing for next year's Oscars, a har­row­ing new Net­flix true-crime doc­u­men­tary, and a chill­ing stalk­er thriller for fans of Alfred Hitch­cock­'s films are sure to appre­ci­ate it. Coin­ci­den­tal­ly, five of the eight titles list­ed here are deeply mov­ing fem­i­nist sto­ries; Four of them fea­ture some of the best writ­ten female roles of the year, beau­ti­ful­ly per­formed by bril­liant actors.
Men — Avail­able in 4K from the Microsoft Store in the US
The title card for men.
A wild film even by the stan­dards of writer-direc­tor Alex Gar­land, Men takes a while to get to the point, but when it does, it's gor­geous. As with most Gar­land films, includ­ing (to a less­er extent) those he just wrote, you'll either imme­di­ate­ly buy what he's sell­ing or you'll want to phys­i­cal­ly dis­tance your­self from his work. Men are as divi­sive as they come, but fans of ele­vat­ed hor­ror will find it a reward­ing experience.
Cher­nobyl: The Lost Tapes — HBO Max in the US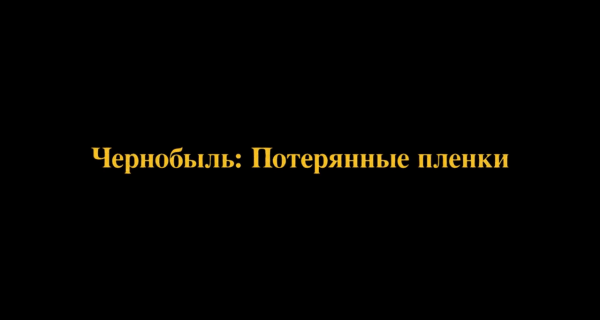 The title card for Cher­nobyl: The Lost Tapes.
Essen­tial­ly a visu­al rep­re­sen­ta­tion of Nobel lau­re­ate Svet­lana Alex­eye­vich's Cher­nobyl prayer, The Lost Tapes con­sists almost entire­ly of audio inter­views jux­ta­posed with nev­er-before-seen gov­ern­ment footage of the imme­di­ate after­math of the Cher­nobyl dis­as­ter. Direc­tor James Jones brings togeth­er sur­vivors, first respon­ders and oth­ers direct­ly affect­ed by the dis­as­ter as he tells a tale of regret and fear. The film also serves as a sub­tle alle­go­ry for the post-truth era and should be par­tic­u­lar­ly com­pelling for Indi­an audi­ences who are antic­i­pat­ing the ero­sion of our demo­c­ra­t­ic values.
Watch­er – Can be rent­ed and bought from Ama­zon and Vudu in the US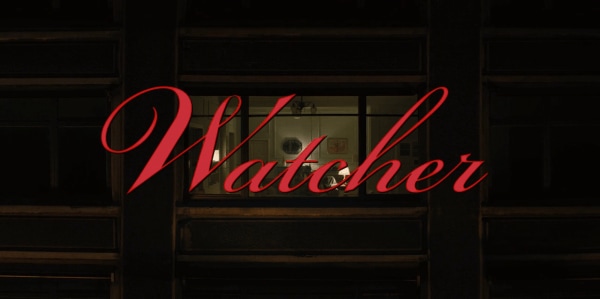 The Title Card for Wardens,
The third time is the charm. After Black Wid­ow direc­tor Cate Short­land's Berlin Syn­drome and last year's Prime Video thriller The Voyeurs, here is the per­fect take on Hitchock­ian cin­e­ma's niche sub­genre Imper­iled White Woman in Ran­dom Euro­pean Set­ting. Star­ring mil­len­ni­al scream queen Mai­ka Mon­roe as a young doe-eyed Amer­i­can with a fresh voice who thinks her creepy neigh­bor is stalk­ing her around Bucharest, direc­tor Chloe Okuno's Watch­er is a par­tic­u­lar­ly styl­ish state­ment on the #MeToo movement.
Good luck Leo Grande — Hulu in the US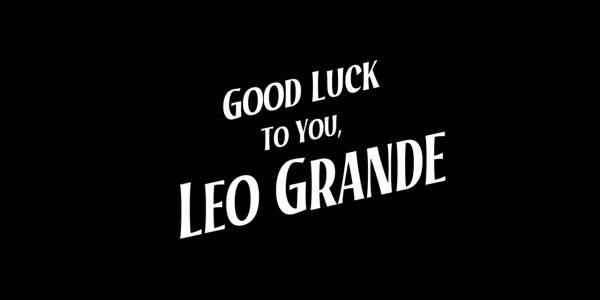 The title card for Good Luck to You, Leo Grande.
Every­thing about Good Luck to You, Leo Grande creeps up on you — the sud­den wall of emo­tion, the graph­ic nudi­ty, the intense dra­ma… But it starts out as a quirky cham­ber play (read, pan­dem­ic project) about a mid­dle-aged wid­ow who prob­a­bly makes the bravest deci­sion of her life: to shed the shame she has had about her­self for decades and to (re)claim her sex­u­al­i­ty. She hires the ser­vices of a charm­ing young sex work­er, tit­u­lar Leo Grande, and through a series of "ses­sions" with him, dis­cov­ers what it means to be alive.
Keep Sweet: Pray and Obey — Netflix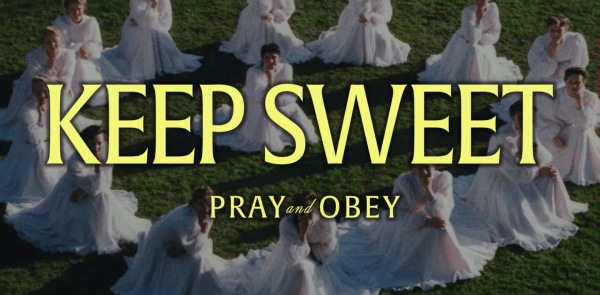 The title card for Keep Sweet: Pray and Obey.
A har­row­ing true sto­ry about reli­gious extrem­ism that dou­bles as a fem­i­nist revenge epic, the four-part Net­flix doc­u­men­tary can com­fort­ably be called the stream­er's best true-crime series in months, but it's so much more than that. It begins like one, how­ev­er, as it rush­es through the req­ui­site con­text-defin­ing scenes that intro­duce the audi­ence to the polyg­a­mous fun­da­men­tal­ist Church of Jesus Christ of Lat­ter-day Saints, an off­shoot of the already back­ward Mor­mon Church, led by "prophet" War­ren Jeffs. But it morphs over time into some­thing big­ger — a real-world equiv­a­lent of The Hand­maid­'s Tale that serves as a key addi­tion to post-MeToo cinema.
Cha Cha Real Smooth – Apple TV+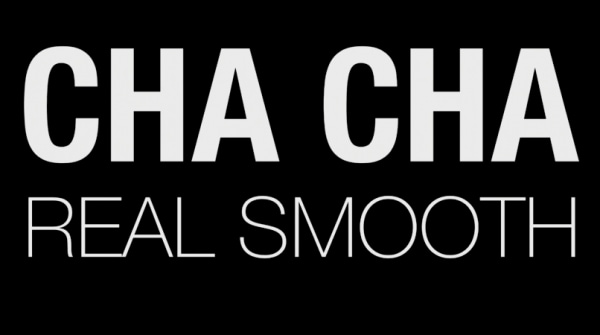 The title card for Cha Cha Real Smooth.
By far the best film of 2022 so far, the sopho­more dra­ma from writer, direc­tor and star Coop­er Raiff offers one of the bright­est cen­tral per­for­mances in many years. Dako­ta John­son shines as new moth­er Domi­no, a role she will remem­ber for the rest of her career as she forms a gen­uine bond with much younger, fresh­man col­lege grad Andrew, played by Raiff him­self. The young film­mak­er returns to the themes he explored in his low-key first film, SXSW hit S#!%house — mil­len­ni­al dis­il­lu­sion­ment, iden­ti­ty, regret — and cre­ates some­thing of a call­ing card film that marks the begin­ning of a mem­o­rable career signals.
Hus­tle – Netflix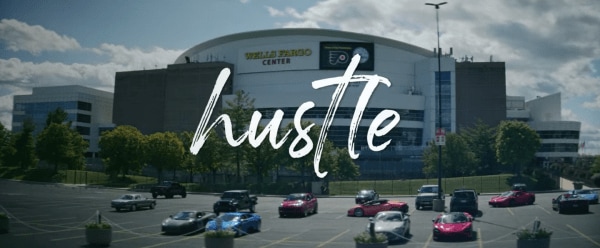 The title card for Hustle.
In his long (and most­ly unfor­get­table) career as Net­flix's biggest star, Adam San­dler has snuck in some gems on the side. Hus­tle isn't as artis­tic as Uncut Gems, for exam­ple, nor is it as indie-ori­ent­ed as The Meyerowitz Sto­ries. Hus­tle is a slick Hol­ly­wood sports dra­ma great­ly enhanced by San­dler's superb cen­tral per­for­mance as a career bas­ket­ball scout look­ing to prove him­self by bet­ting big on a trou­bled young Span­ish play­er. It's part rags to rich­es tale and part inspi­ra­tional dra­ma, but San­dler is the main attrac­tion here.
All My Friends Hate Me — Avail­able to rent and buy from Apple, Ama­zon, Google, YouTube and more in the US
The title card for All My Friends Hate Me.
All My Friends Hate Me is a clev­er­ly writ­ten dark com­e­dy about a young man so crip­pling­ly ashamed of who he used to be and who relies so much on oth­er peo­ple's val­i­da­tion that he has no iden­ti­ty as a per­son. All My Friends Hate Me is con­sis­tent­ly fun­ny but occa­sion­al­ly tense break­ing down bro cul­ture. And maybe a cri­tique of white suprema­cy? Who knows. The film, co-writ­ten by and with Tom Stour­ton, is set in an increas­ing­ly awk­ward night at a British coun­try man­sion, where the pro­tag­o­nist Pete reunites with his old col­lege bud­dies for his 31st birth­day par­ty and becomes para­noid about what they real­ly think of him.